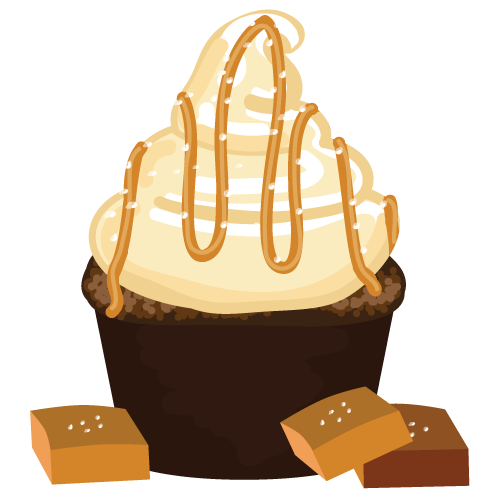 I don't know what it is, but lately I've been obsessed with salted caramel. Ice cream, frozen yogurt, as a topping, it's all delicious! It's even amazing in bubble tea.
最近私はなんとなく塩キャラメル大好きになりました。アイスクリーム、フローズンヨーグルト、トッピングって、全て美味しいと思いますよ!タピオカティに入っても大好きです。
Anyway, lately I've been working on a Facebook Messenger app sticker concept using my favorite Gori character. I definitely think making sticker sets is a great character study. I will probably make another with the Panda character. It would be amazing to actually see my stickers on the app!
とにかく、最近Facebook Messengerのアプリスタンプコンセプトを作りました。私の好きなゴリラのキャラクタを作りましたよ!スタンプを作るのことが良い練習と思います!パンダキャラクタのスタンプも作りたいですよ。私のスタンプが本当のアプリに見たいです!