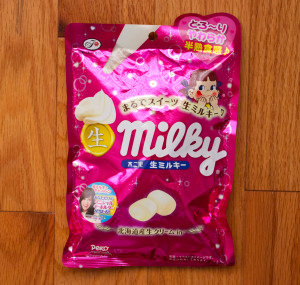 I seriously love this candy! I saw it at the store the other day and I really wanted to try it. Maybe it was the pink packaging? Anyway, this candy is so good! It's chewy, like caramel, with a delicious creamy center. Click the above image to go to the Fujiya Milky website!
このスイーツ本当に大好きですよ!先日店に見て、すごく食べたかったですよ。たぶんパッケージ好きになりましたか?とにかく、このキャンディはとても美味しい!キャラメルってシコシコして、美味しいクリーミーの中があります。不二家ミルキーのウェブサイトを見たかったら、そのイメージクリックしてください。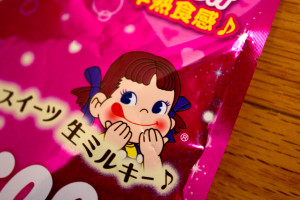 The little girl on the package is so cute! She is the Fujiya brand mascot, Peko-chan! I think the rest of the design could be updated though. I think I'll make that my next side project! I will try a little redesign for this package. Be on the lookout!
パッケに女の子はめっちゃ可愛いですね!彼女は不二家ブランドのマスコットで、ペコちゃんです!でもパッケのデザインは少しチェンジしたいですよ。次のプロジェクトはパッケのデザインチェンジですよ!後で見せますよ!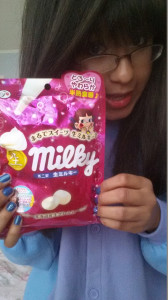 If you like milky flavors, you should buy this candy!
ミルキー味が好きであれば、このスイーツ食べてね!