I'm sure you've noticed that my blog posts have been a lot less frequent lately! Well, that's because I accepted a four-month-long DIY Arts Fellowship at the Children's Creativity Museum here in San Francisco! There's so much I want to talk about that I have no idea where to begin! I guess I'll start with an explanation of the fellowship itself. I "develop and facilitate themed monthly arts projects for children five and under." Huh… well… okay? It's so much more than that! Falling under the Early Childhood Education team, I work independently to think of fun crafts for the museum's youngest visitors! But that's not it! My absolute favorite thing about this position is the time I get to spend with the children and their families! Honestly, seeing the face of a child light up as you reveal the puppet you just made together… that's the best.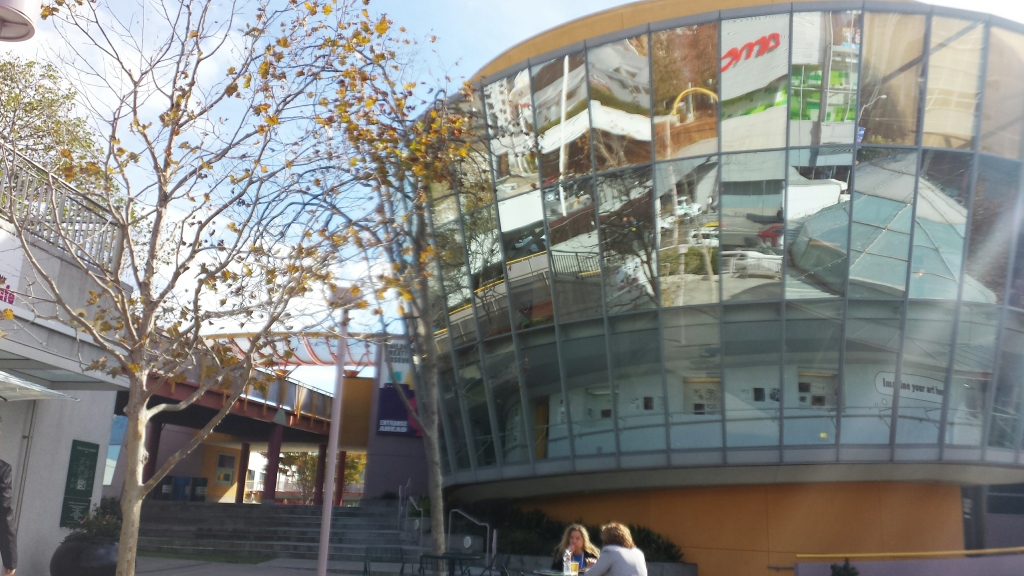 Here's the museum from the outside. I remember the first time I saw it, I was really impressed by the spiral gallery and the museum's brand characters! The Leroy King carousel is just outside as well. Located in the Yerba Buena Gardens area, it's really beautiful! There's a park nearby too.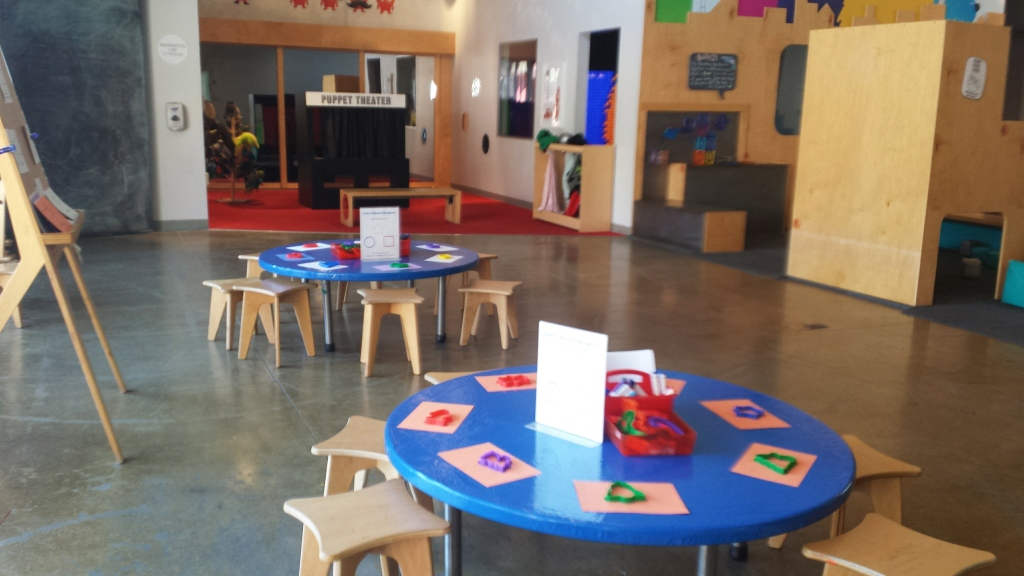 This is the DIY space at the museum. The typical setup looks like this. In the background you can see the puppet theater and build-it area of the imagination lab!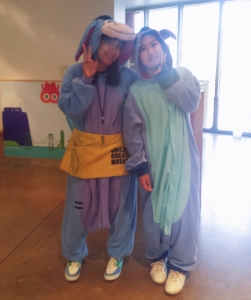 Halloween at the museum was a lot of fun! October 31st was also the date for the SF Giants parade. On top of that, it was raining for the first time in a little while that day. It was fun to be dressed up as one of my favorite characters, Eeyore! The kids were so cute in their costumes!!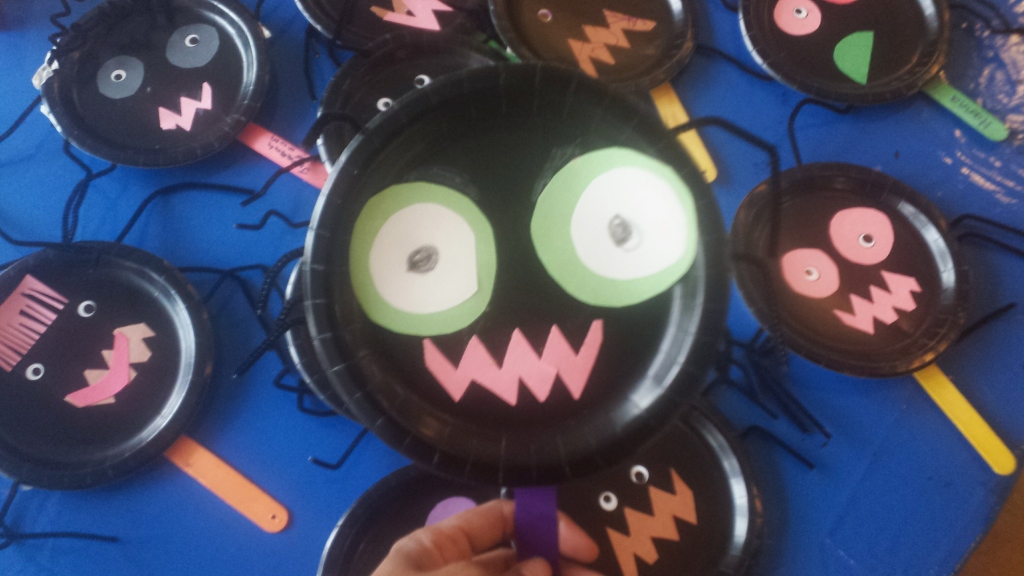 One of the Halloween-themed activities I came up with was DIY Spider Puppets! These puppets were a big hit! We ran out of supplies and everything. The supplies provided were eyeball stickers, cut-up pieces of construction paper, large popsicle sticks, small black paper plates, and black pipe cleaners, cut up in thirds. We also provided glue, tape, scissors, and markers, of course!