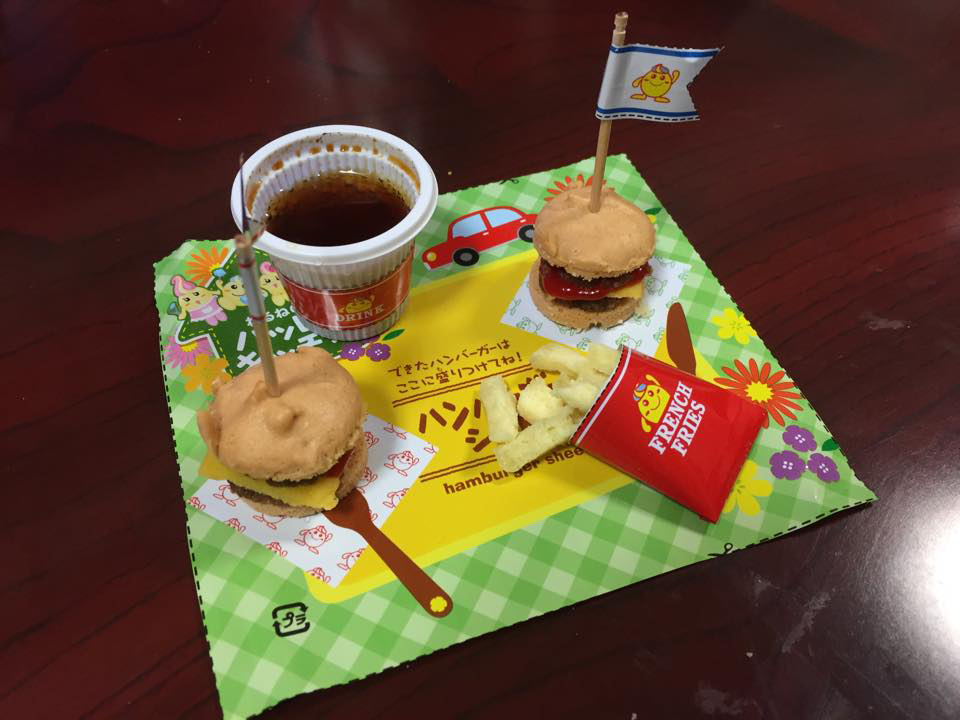 Nope, nope! This is not really candy. It's more like making an actual mini burger. Seriously, it even tastes like a burger.

Instruction-wise, this one seemed more involved from the start. Six packets, spoon and knife, plastic cup, and a tray which needed to be cut into three pieces. As you can see, a microwave was even needed!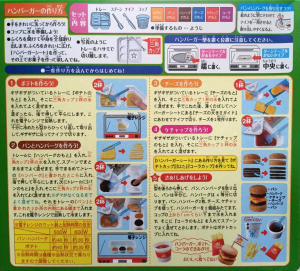 I think this took a total of about 30 minutes to complete for my friends and I. As per the instructions, we started with the french fries. Those smelled like potatoes! It was kind of like the boxed mashed potato flakes, in a way.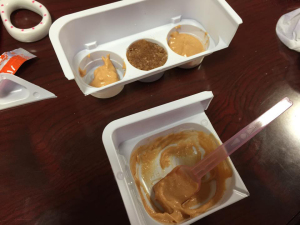 Next up was making the burger meat and the buns which, again smelled like meat and bread respectively, especially after we microwaved it!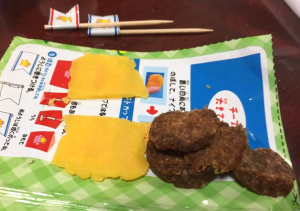 I think the most difficult part of this was cutting four patties out of that and trying to shape the cheese without making anything crumble.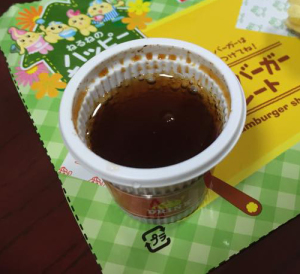 I was really excited by the bubbles in there! That came from a packet too, just that powder and some water. It tasted like cola!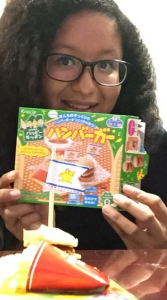 Honestly, this one is genuinely entertaining. It seriously tasted like a little burger, a crunchy little burger. The crunchiness might have been because we took some time taking pictures of it instead of eating it straight away, but still! The ketchup was good too. Just give this one a try for yourself!